This weeks word of the week is Faith, which is quite appropriate for the times at the moment. Faith is all about believing in something and placing your trust in it, and in the case of Christians and Catholics, that faith and belief lie in God.
Choose from the tabs below something to do, or mix and match if you want to! There are enough things to do one for every day if you so wish.
We start with the Sign of the Cross.
Secondary School Recommended!
This video with author and theologian J.I. Packer is a really interesting insight into what faith is and maybe.
Primary School Recommended!
We're back with The Saddleback Kids this week to learn a bit more about faith and all the people in the Bible who had faith in God.
We end by making the Sign of the Cross.
We start with the Sign of the Cross.
A reading from the letter of St Paul to the Ephesians.
For it is by grace you have been saved, through faith – and this is not from yourselves, it is the gift of God –
not by works, so that no one can boast.
The Word of the Lord (Thanks be to God)
Having faith can be tough. It means believing in something that you cannot know for certain and in a world where there is an answer for almost everything this can be difficult. Have a think about your faith and what you believe in. What makes it hard to believe in God?
Asking questions is a really important part of growing in faith so this week take some time to ask questions of the people around you – ask them why they believe what they do, and through this try to understand your own faith a little bit more.
"A light that shines in the dark, a light that darkness could not overpower."
John 1:5
We end with the Sign of the Cross.
We start with the Sign of the Cross.
Our first song this week is a song called Cornerstone, by Hillsong Worship. It's all about building up your faith and your relationship with God and has some really beautiful lyrics in it.
This second song is called Give Me Faith and is by Elevation Worship. This acoustic version of the song is particularly heartfelt and lovely. It's all about asking God to help us with our faith and to make us stronger and more open to God and his word.
We end with the Sign of the Cross.
We start with the Sign of the Cross.
Watch this clip about faith. As you watch it think about how you might react if you were in that girls position. Then spend some time thinking or writing down the ways you show that you have faith. Are there times when you doubt your faith? Why? How can we try a little harder each day to have a little more faith?
Girl got faith
Girl Got Faith believes that leading a faith-filled life doesn't have to be boring or full of rules, but it is something that can completely change your life for the better as you enjoy everything that God has in store for you.
No matter if it's beauty, fashion, lifestyle, or faith, God cares about it just as much as you do, because He cares about you!
Whether it's online via our website or YouTube, or offline at one of our school workshops, Girl Got Faith hopes to raise fearless women of God that will influence and lead their generation.
Why not head over to their website to find out more …
We end with the Sign of the Cross.
We start with the Sign of the Cross.
Below are some inspirational quotes on faith. Have a read and pick one that stands out to you. Maybe write it down somewhere where you will see it each day to give you some inspiration when you need a little more faith.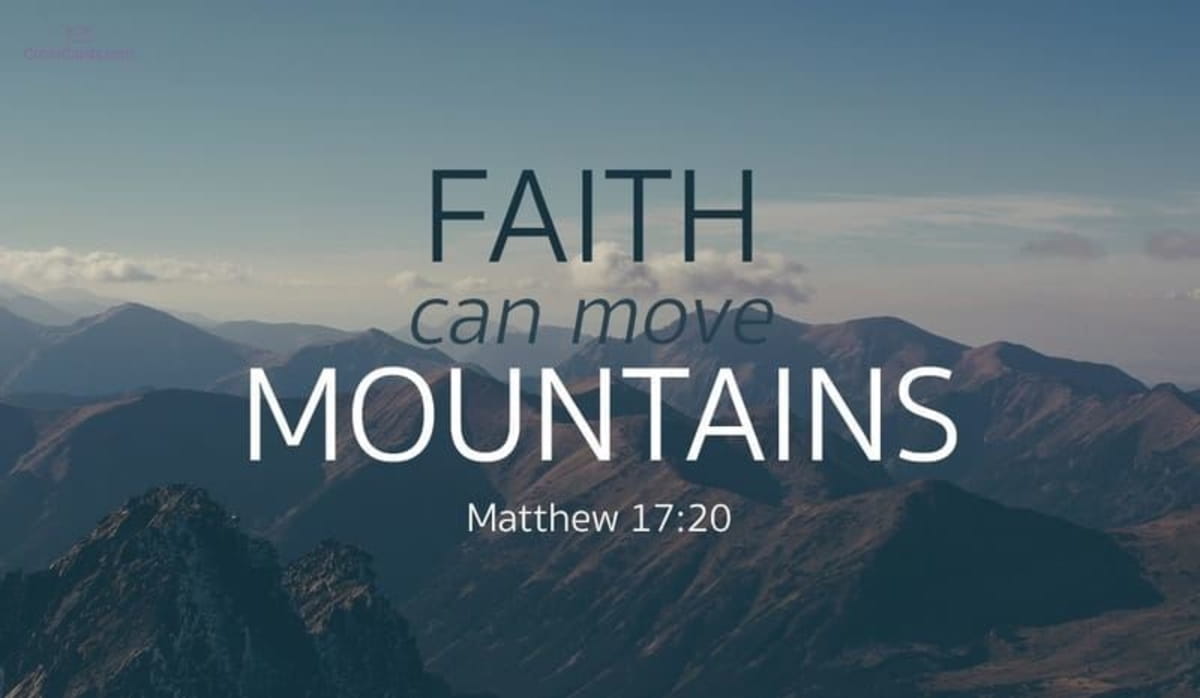 Infinite power and love
Lord God, we entrust to you the families and communities
affected by Coronavirus, wherever they may be.
We pray especially for health care workers, that you may guide and protect them.
We pray that your Spirit might inspire those researching new medicines and treatments.
And in the midst of this, keep us strong in faith, hope and love. Grant us the courage and perseverance to be good neighbours.
May the words of your Son Jesus Christ in the Our Father,
be our prayer as we entrust ourselves and all of us who are affected
to your infinite power and love.
Amen.
We end with the Sign of the Cross.
We start with the Sign of the Cross.
This weeks Learn A Song video will be coming soon, in the meantime subscribe to the Be Inspirational YouTube channel to get a notification when it's up!
We end with the Sign of the Cross.